Mudrooms are becoming increasingly popular for interior designers and homeowners because these spaces are a great way to experiment with different design styles. A mudroom is basically a small room near the entrance or backdoor of a home where footwear can be kicked off, and a little mess is expected.
These rooms can have many uses, such as a place for a bench for people to stop and take off their shoes after being in the garden or elsewhere outside. Or they can be great for placing a washer and dryer, where it's alright to spill some detergent or for other accidents needing a cleanup. Whatever their use, there are many great ways to make these mudrooms look their best.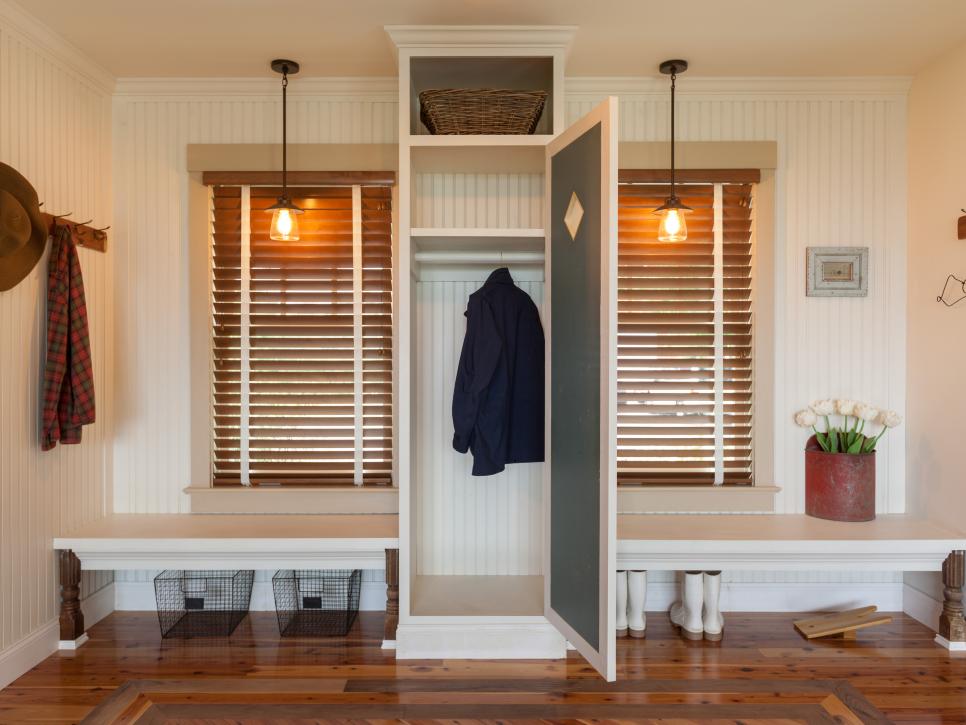 Whether it's for floor tiles or to cover a wall, or something in-between, designers can pick from a huge range of materials – including ceramic, porcelain, slate, quartz, marble and more – to find the style the want and invest as much care in a mudroom as any other room in the house.
For example, consider flooring the room with taupe porcelain tile designed to look like brick and laid in a zigzag pattern. Porcelain is a great choice for mudrooms because it's a sturdy material that is also easy to clean, meaning there won't be any concerns about muddy shoes or other messes causing any permanent damage. This type of flooring pairs well with quartz countertops, which have the same benefit of resisting stains and scratches and also being very easy to clean.
Another approach to flooring is to use slate, which is another strong material that can withstand the accidents, high foot traffic, and everything else expected in a mudroom. Use large rectangular slates side-by-side and shaded with black and gray for an eye-catching floor design.
Or maybe the mudroom is much smaller and the designer just needs to figure out how to decorate a specific section, like covering one wall. Porcelain again can create a nice image, using sheer white porcelain tile designed to look like brick to cover a wall. It will project the image of a rustic, lived-in mudroom but with much easier maintenance than from a real brick wall.
Some mudrooms even include a small washing area to rinse off shoes, pets, and other things. A nice style is to use white ceramic "subway" tile to line the walls of the washing area and pair that with dark black porcelain floor tiles that are made to resemble actual wood flooring.
The homeowner's imagination is the limit when it comes to mudrooms, and there's no need to stick to using just one type of material. Indeed, one way to make a mudroom stand out is to combine several materials. Use white porcelain tiles for the floor, and combine that with authentic white marble countertops and a white porcelain tile backsplash for a bright, inviting room.
Giving the regular foot traffic in most homes, mudrooms are becoming an almost essential part of any residential house. But just because they're used to more wear and tear than other rooms, that's no reason to skimp on their design potential. Instead, use some of the above examples as a guide for how to take a regular mudroom and make it into something truly beautiful.