Many lands today are being converted to commercial buildings. This is because there have been an increase in the demand of different products that we use every day. So there is a need to build commercial buildings for different businesses to use. Not only commercial buildings, but there are also buildings built that are used for residential spaces too. These buildings are a common sight in the big cities where there is a large concentration of the population. It will be beneficial for businessmen to focus their stores in that area.
When constructing these buildings, it takes a lot of planning and time to finish the projects. Engineers, architects, and construction workers cooperate to finish the project together. These are the usual workforce of a construction site. Most buildings are built by construction companies and they task their engineers to create the building plans along with the architects who are in-charge of the buildings designs and layout. Their designs must be always checked because the safety of the people will depend on the structure of the building.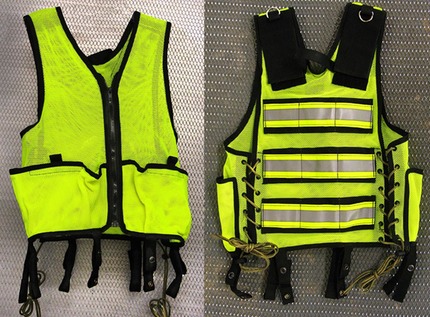 Now that the building plans are done, it is up to the construction workers and site managers to coordinate with each other to finish the construction. When setting up the site for construction, there will be a lot of safety measures that needs to be implemented so the workers can be safe within their working environment. A construction site is a very dangerous place if you don't know how to coordinate with everyone. You might get in their way or cause accidents if you made mistakes while operating something. This is why it is important to abide by the safety rules inside the construction site.
SAFETY RULES INSIDE THE SITE
When you are inside the construction site, you need to know that are so many doing's and don'ts that you need to know so that you don't get in anyone's way. A worker that causes problems for others will certainly cause delays to the construction itself. One of the basic rules is to always wear your safety vest on the site. It is standard protocol for any construction site, so that people will always keep in mind that safety comes first every time.
The vest is useful for safety measures because of the way it is designed. The vest usually comes in bright neon colors which can be easily seen from afar at daylight and reflects lights during the night. This helps the workers to recognize people in the construction sites so they don't pump into them when carrying equipment or driving large vehicles at night. These vests also help you see at night since they can glow in the dark. It helps with visibility too, when working the night shift.
These little matters are very crucial to maintain safety for construction workers. Negligence of the rules could lead to accidents that may even cost someone's life. This is why safety should not be taken lightly, especially in these kinds of establishments.